Did My Mojo Go? Part Two
As I explained in our
previous post
, we've been busy--too busy to blog much (my bad). But we have been working....
Before we moved downstairs (yet again) to complete the upstairs (trim, floors, bathroom), I wanted to complete as many projects as possible--this included the fireplaces.
As you can tell on the "before" pictures, there wasn't much there...We found some pretty beat up, cast iron fireplace surrounds and had them "powder coated" to prevent further rusting...I then got some salvaged marble (that came off a library) and tried my hand at marble fabrication...Which didn't come out too bad, considering I only had a skill saw, a diamond blade, and a 4-inch grinder to work with...It was surprisingly easy--but I haven't reached Michaelanglo's mad skillz.
Dining room fireplace before: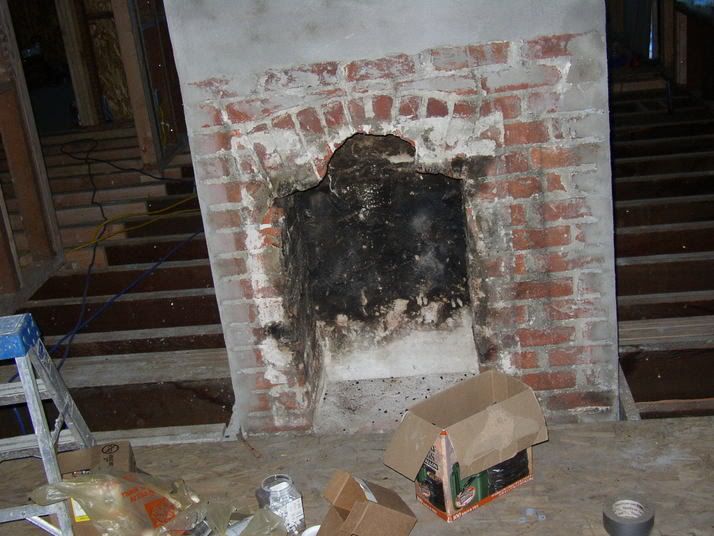 The dining room after (with fireplace)
The livingroom fireplace (before)
The livingroom (after):