Sex and Corn and the Kitchen is Done
Garrison Keillor once said that "Sex is good, but not as good as fresh, sweet corn." I'm not sure what they are growing on the prairie, but I've never had corn that good before. Maybe my mad culinary skillz are not as proficient as Keillor's. That being said, living without a real kitchen for the past six years has given us a renewed appreciation for real food—albeit, not to the level of Keillor.
(The Kitchen "Before")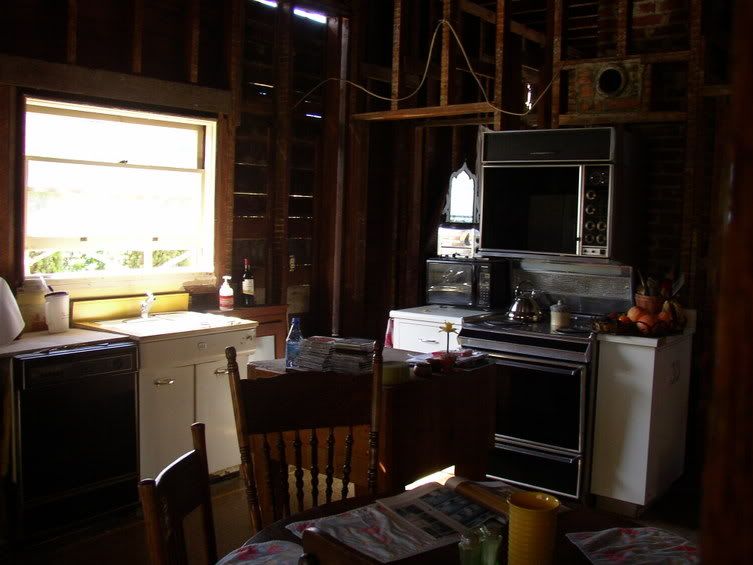 Preparing a thoughtful dinner, some crusty bread, and sharing a bottle (or two) of wine with friends and family, while lingering over dinner and enjoying each other's company has been something that we have missed terribly as we have gone through the rehabilitation process. We took a step toward getting this back recently by (mostly) finishing the kitchen.
"In cooking you've got to have a 'what-the-hell attitude,'" wrote Julia Child. We took this inspiration to heart when it came to our kitchen—both in the planning and execution. In our previous apartments and homes, we have never had a dishwasher, a garbage disposal, or new appliances. Not this time. Since this is the home in which we will stay, we tried to include our dreams and our wishes, and not feel too guilty about it….So for the first time in our marriage we have a dishwasher, and a new range, and our wishes. And while dreams seldom match the reality that follows—this time it did.
(The Kitchen--After)
There was a time, during the holidays, I would do my best to prepare a "gourmet" Christmas Dinner for our friends—choosing recipes from chefs like Alice Waters or Thomas Keller and try to replicate them—mostly to mediocre results. But that didn't matter so much. What was nice was to be surrounded by people who mattered to us and us to them…and as the wine was poured and shared, the culinary mistakes became less noticeable.
Slowly as we all had kids, home projects became all encompassing, jobs got more demanding, and time became harder to hold, we stopped having our Christmas Dinners. That may soon change. Our friends, Michelle and Glen, have put us on notice that they have procured some special bottles of wine that are awaiting an attempt at cooking well…
"One cannot think well, love well, sleep well, if one has not dined well." Wrote Virginia Woolf. Perhaps it is time to start planning a meal….